Access control for hotels
Intelligent solutions for contactless access via keycard or smartphone
Our fully-integrated access control solutions with state-of-the-art RFID technology and optional Bluetooth connectivity offer you numerous special functions in addition to secure and convenient door opening. This includes cost-efficient integration into the Guest Room Management System without additional interfaces or separate data networks, enabling a convenient greeting scenario as well as various service scenarios.
HAFI Design 311 designed by Studio F. A. Porsche
Installation height of just 4 mm
Integrated holding spring mechanism
Satin finish with polished design edge all around
O-Key keycard made from FSC®-certified ginkgo wood
With matt, antibacterial surface
Individual printing and finishing option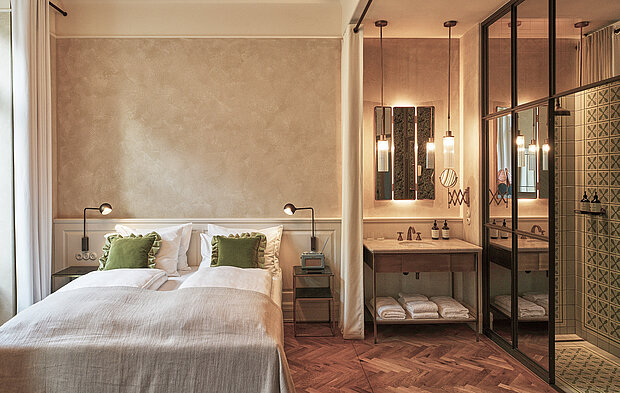 MESSERSCHMITT products in practice
Experience access control solutions from MESSERSCHMITT Systems in use worldwide.