Tailor-made components "made in Germany"
All of our MESSERSCHMITT products are made in Germany. At our plant in Zella-Mehlis, we ensure the highest quality, safety and durability of our products and operate in a sustainable and environmentally-friendly manner. We meet complex individual requirements for design and functionality of all components as requested and on time. Intuitive control panels and elegant surfaces made of materials including real glass make the use of the system a unique experience for your guests.
In addition to standard versions of our products, we also offer you a wide range of customization options: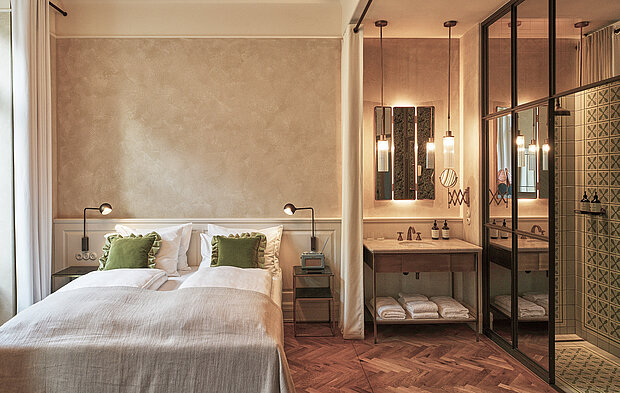 MESSERSCHMITT products in practice
Experience solutions from MESSERSCHMITT Systems in use worldwide.